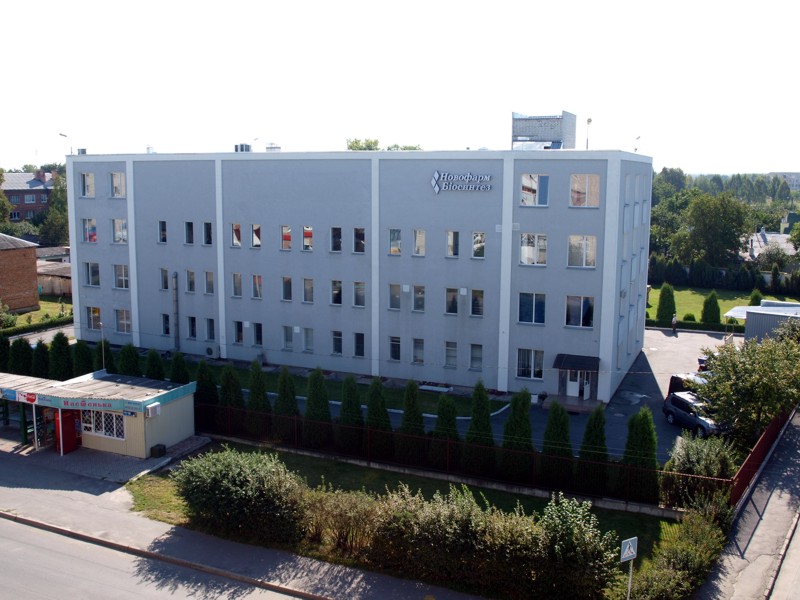 Firm "Novofarm-Biosyntez" LLC congratulates on the 25th anniversary of the Company all employees and partners who have invested their souls and hearts in its development and prosperity, thanks everyone for their work and has high hopes for the future!
On September 11, 1996, the pharmaceutical company Firm "Novofarm-Biosyntez" LLC was founded in the small town of Novohrad-Volynskyi district of Zhytomyr Region. At the time of establishment, the market demand for infusion solutions significantly exceeded the supply. The need to eliminate the shortage of domestic medicines in the form of solutions for infusions, to meet the needs of the pharmaceutical market in quality medicines formed the basis of marketing developments of the newly established company. Already in 1998, the production of medicines in the form of solutions for infusion began. Formation of Firm "Novofarm-Biosyntez" LLC began with a small team of 15 employees and a relatively small volume of products – 150,000 conventional vials per month. Subsequently, the range of products began to gradually expand with new forms of medicines.
Today, after 25 years of work, the staff of Firm "Novofarm-Biosyntez" LLC has more than 200 employees, the product range comprises more than 30 types of medicines. Some of the products of our product line are included in the National List of Essential Medicines and Medical Devices and the List of Medicines Necessary for Measures to Prevent the Occurrence and Spread, Localization, and Elimination of Outbreaks, Epidemics and Pandemics of Coronavirus (COVID-19), which are successfully sold in Ukraine and abroad.